SCENT SUBSCRIPTION*
AN UNINTERRUPTED SCENT EXPERIENCE AT CONTROLLED COSTS
Aroma 24/7 Scent Subscription helps you to have an assured, uninterrupted supply of scents, routine maintenance of diffuser machines, and controlled running costs. Under the subscription model, the scent usage is metered and you pay only for what's been used on a monthly basis.
Scent subscription is flexible as the subscription charge is based on the scent used, the area, and the number of scent machines required to scent your premises.
*Subject to our Terms & Conditions
SMART SCENT DIFFUSERS
CONTROL FROM ANYWHERE FROM ANY SMART DEVICE
The diffuser system has built-in wifi, Ethernet port, BlueTooth connectivity, and /or USB ports (based on models). They can be easily connected to our cloud platform and managed via the easy to use a mobile application.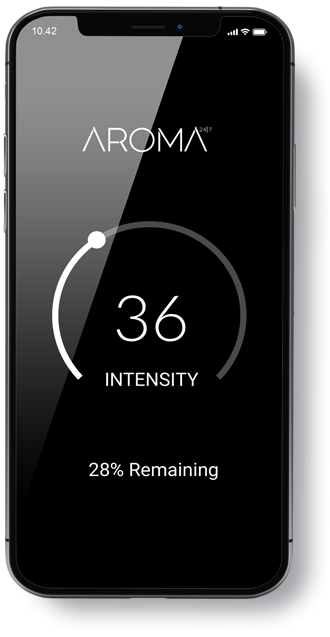 ANALYTICS
The cloud connection will let you access reports and log on the usage of the diffuser
SMART
Alerts when aroma oil level gets low or critical. The smart level indicator gives you the status level.
SECURE
System implements Cryptographic co-processor with secure hardware-based key storage
IN-BUILT CLOCK
Inbuilt Real time Clock for real time based operation control
CLOUD ACCESS
Can be hooked to any cloud platform, including Google Cloud
CENTRALISED
Manage multiple scent machines from a single application, centrally.